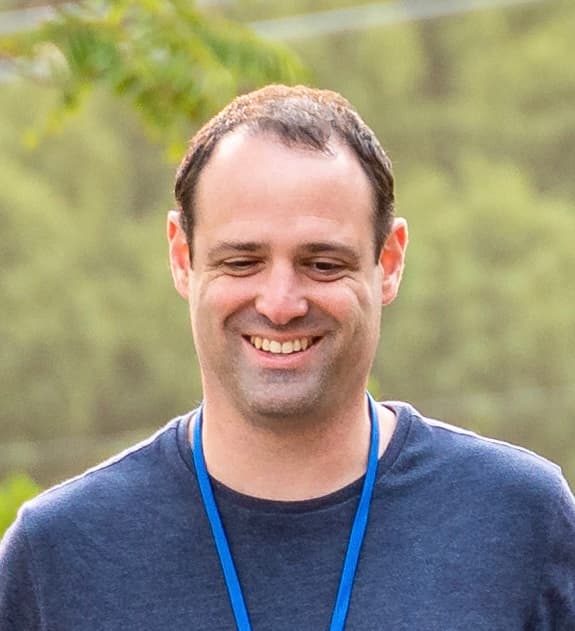 Brian's Story.
My wonderful rational brain
I grew up with a very scientific and skeptical brain. I remember driving my parents crazy as a child by repeatedly asking why and begging to know how things worked. I was a programmer in my early teens. As logical as one could be. In college, I majored in Computer Science and later founded a successful internet startup called Lucky Orange.
But when confronted with years of chronic pain from a debilitating herniated disc, my logical scientific brain couldn't "think" its way out of things.
I tried acupuncture, physical therapy, talk therapy, yoga, chiropractic, massage therapy, spinal injections, and more. All of which brought only minor relief. All of this changed when I stumbled upon PKP Kinesiology.
Unlocking my Intuitive Brain
One day my wife decided to take a kinesiology workshop that a colleague recommended. After her class, I asked the instructor if he would work with me regarding my back issues.
I had never experienced muscle testing or anything like it before. For over two hours, the instructor pushed on my arms, asked me questions, and rubbed various points on my body, all of which made no sense to my computer science brain.
The following day I awoke without back pain, lasting for six months.
Huh!?
I later discovered that I could utilize these sessions for more than chronic physical pain. So, over the next several years, I continued working with practitioners on many issues, including emotional and generational trauma, spiritual issues, depression, stress relief, parenting, life goals, and more.
The Stories We Tell
How often are we unaware of the repetitive untrue stories that echo within our minds? These stories manifest themselves in the choices we make, the paths we take, and even in the pain within our bodies. It has been my personal experience that Kinesiology has the potential to rewrite these deep and often generational stories to create a brand new and authentic path for you to walk.
This type of work has been one of the most productive and profound tools for personal growth and trauma relief I have encountered, and I am excited to share it with you.
---
Brian is certified in Touch for Health (Levels I-IV). And currently working towards his PKP Practitioner Certification at the US Kinesiology Institute. He has hundreds of hours of Kinesiology training, both for remote sessions and in-person, and is learning more daily.
Book a Session with Brian